Donations Always Welcome
Pickens Animal Rescue is a non-profit organization established to provide a life saving haven for the abandoned dogs and cats in our community. We rely heavily on your donations. Whether you donate funds, supplies or volunteer time, we appreciate your support. These are OUR pets and they, as well as we, are grateful for your contribution in what ever way feels right for you. Together we make a difference.
Below you'll find a list of items that we frequently use and need. If you purchase these items for us, please bring them to the our Veterinarian Hospital at 371 N. Main St, Jasper, GA 30143. You can also purchase on Amazon online and have them shipped directly to the Rescue Ranch. We also welcome gift cards from Walmart, Tractor Supply, Home Depot, Petsense, Petsmart and Kroger. Thank you!
---
Animal Supplies
Dog & Puppy Food (any brands)
Cat & Kitten Food (dry and canned)
Cat Treats
Dog Treats
Cat Litter
Cat Litter Scoops
Flexrake Scoop & Spade Set
Milk Substitute
Dog Toys
Dog & Cat Brushes
Collars
Harnesses
Peanut Butter
Tennis Balls
Cow Hooves
Pill Pockets
Dog Beds
Towels and Blankets
Cleaning Supplies
Laundry Soap
Garbage Bags
Liquid Detergent
Fabuloso Cleaner
Awesome Cleaner (Dollar Tree)
Dish Soap
Paper Towels
Hand Soap
Hand Sanitizer
Disposable Rubber Gloves
Windex
Scented Candles
Toilet Bowl Cleaner
Bleach
Odoban Disinfectant
Antibacterial Wipes
Office Supplies
8 1/2 x 11 Copy Paper
File Folders
Postage Stamps
Paper Clips
Post-it Pads
Scotch Tape
Packing Tape
Envelopes
Dry Erase Markers
Black Sharpie Markers
DID YOU KNOW?
The volume of stool is directly related to the amount of indigestible ingredients in the food. Some level of indigestible fiber from healthy sources is good, since fiber helps clean the digestive tract, stabilize blood sugar and maintain good weight. However, if the ingredient list includes a lot of meat and grain by-products, much of the food that goes in a dog's mouth passes right through his system and comes out the other end. Now, imagine having pooper-scooper duty for 50 or more pets every day!
---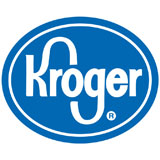 Kroger Community Rewards makes fund-raising easy, all you have to do is shop at Kroger and swipe your Plus Card! Click the Kroger Logo to sign up today.
Choose Pickens Animal Rescue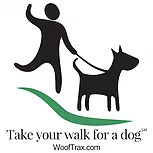 Did you know you can donate to PAR simply by walking your dog? Download the app "Wooftrax" to your phone add your dog's info, pick which dog you are walking with if you have multiples, and start walking/donating!
Once you have finished your walk you can click the "impact" tab and see how much you donated! Who needs Pokemon Go to get healthy and active?